Your Tour Itinerary
Meteora 
1st Day 
Depart through Levadia (short stop) and Arachova for Delphi. Famous for its theatre and temble of Apollo, Delphi was considered the centre of the earth,and played a central role in the classical Greek world. In afternoon after lunch break depart through Central Greece crossing the Thessalian plain, to Kalampaka. Overnight stay in Kalampaka.
2nd Day 
Leave in the morning for nearby Meteora to visit Monasteries built on top of rock towers and providing fantastic views over the plainn. Meteora is considered one of the most beautiful areas of mainland Greece, and one of the country's most unique attractions. By your return you may visit optional a factory of byzantine style icons. Return to Athens we stop at the heroic monument of leonidas,King of Sparta in Thermopylae.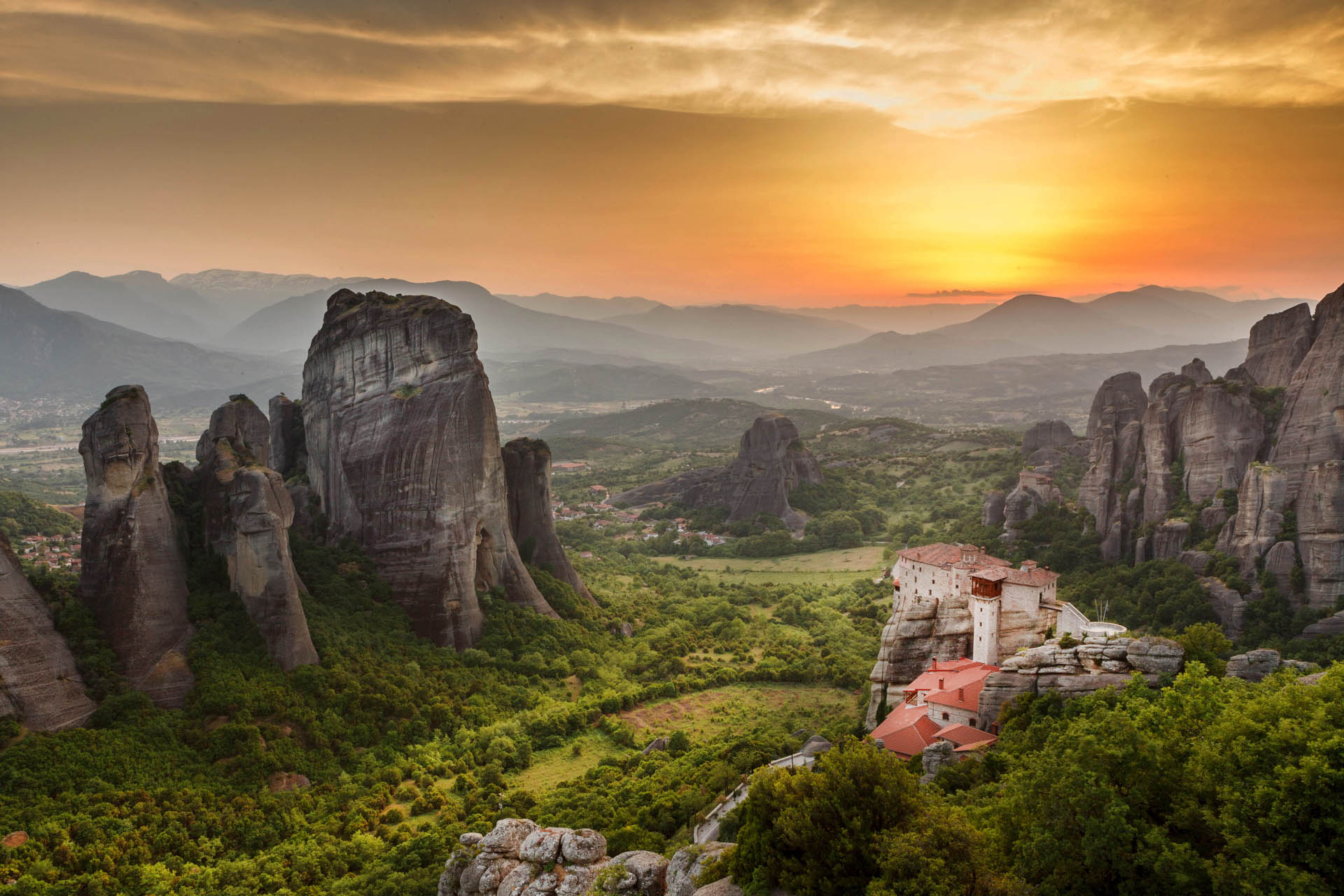 INCUDED HIGHLIGHTS 
Entrance at Delphi Arch. Site 
Visit temble of Apollo
Two Meteora byzantine Monasteries 
Monument of King Leonidas
First class luxury motor coach along with the services of a professional Tour Guide 
* NOTE ENTRANCE FEE OF THE DELPHI MUSEUM IS NOT INCLUDED .
DAYS OF OPERATION
Mon,Wed,Thu :April to October / Wed : November to March 
Tour departs: at 08.00 a.m
Tour Finishes: Return aprox at 06.45 p.m