One day cruise  Hydra-Poros-Aegina
Daily Service

We depart at 08.00 a.m. heading to the three beautiful islands of the Saronic Gulf.
First stop, the cosmopolitan Hydra, with its cobblestone alleys, its unspoilt –over the centuries- unique architectural beauty, as well as the traditional means of transportation that you can find on the island, its donkeys, will make the visitors fall in love with it at first sight.
The vessel remains at the port of Hydra for 1 hour and 55 minutes, giving enough time to the passengers to discover some of the most wonderful parts of the island, the beautiful forts and the impressive mansions, enjoying a walk along the picturesque alleys, or even discover the historic landmarks.
On our way to Poros, a rich Buffet will be set giving you an opportunity to enjoy the Chef's delicious gastronomic creations.
Next stop, is the port of Poros, where we stay for 50 minutes. A leafy island, with an insuperable natural beauty and thousands of pine trees, expanding from the steep beaches to the sandy beaches, making Poros the island of romance and calmness.Walk across the town and discover the city hall, the archaeological museum, the public library, the cultural center and the white little houses on the island, and head towards the highest point of the island, to discover the historical and famous clock tower of Poros.
Last stop, is the historical Aegina.
The biggest island of the Saronic gulf, which took its name by the beautiful nymph that was kidnapped by Zeus. Aegina is well known across the world for the delicious pistachios, the beautiful, "virgin" beaches and the Temple of Afaia.We stay at the port of Aegina for 2 hours.
There is enough time to enjoy your coffee and the pistachio sweets at the beautiful port, or to participate in the historical tour of the island and discover its hidden treasures.
A Traditional Greek Folk Show with singers and dancers will animate you up to your return.
This cruise includes :
Buffet Lunch
Traditional Greek Folk Show with dancing and singing
Multilingual Cruise assistance
Optional :
Pick up/Drop off services from your Hotel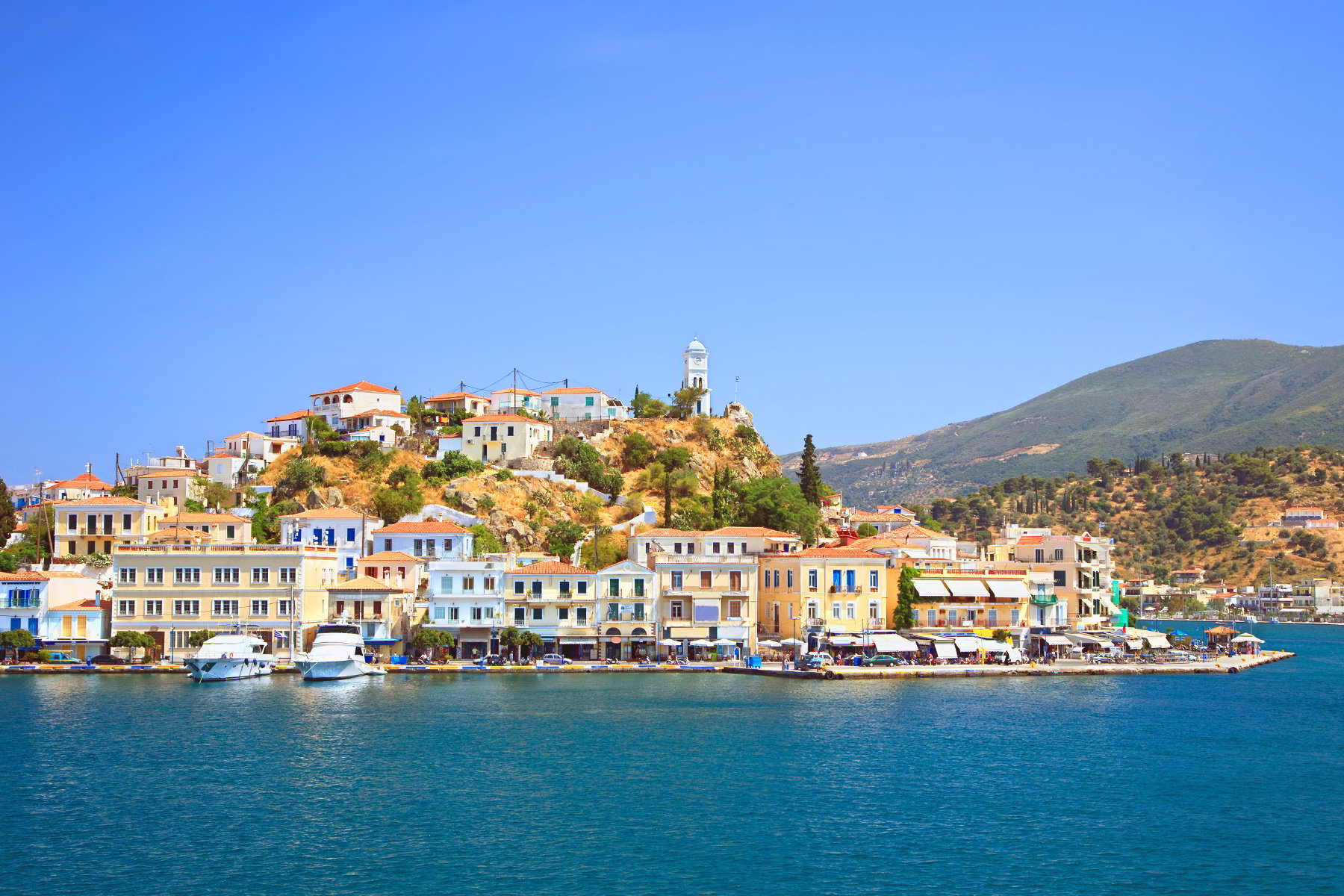 Contact us about this tour
Item package intro
Package Duration:

1 Day tour

Destination:

Hydra-Poros-Aegena
Popular Travel Package